LA MAREA
(FORM I: THEATRICAL FORMAT)
​​​​​​​
Storms and sunsets pass overhead in the stunning landscapes of Seybaplaya, Campeche in Mexico. We are submerged in Jorge's world, where time slows down, in pursuit of the Mexican dream. 
—
Sheffield Doc/Fest
Jorge is a friend, Seybaplaya a dream.
In this documentary piece, I'm spectating the life of Jorge. In a way, I believe I'm seeing another life and version of myself who desire to be immersed in his own town. La Marea (The Tide) goes up and down, so does this piece; I have decided to create series of different cuts, created in correlation with space and time that is going to be shown. The piece is in constant change state, as I'm hoping the spectator gets a glimpse and not a resolution of the life of Jorge.
Thinking in vessels for my practice, I believe a boat was key to portray the content of the visuals, the ocean is never silent, so does La Marea in space. The boat contains an ocean soundscape played loudly only to be interrupted by a visitor to the film. The bench acts as a trigger to lower the volume of the ocean and rise up the film soundscape. This interaction enables the active consumption of the documentary. The screen is surrounded by ocean smell, aiming to isolate the viewers from their surroundings.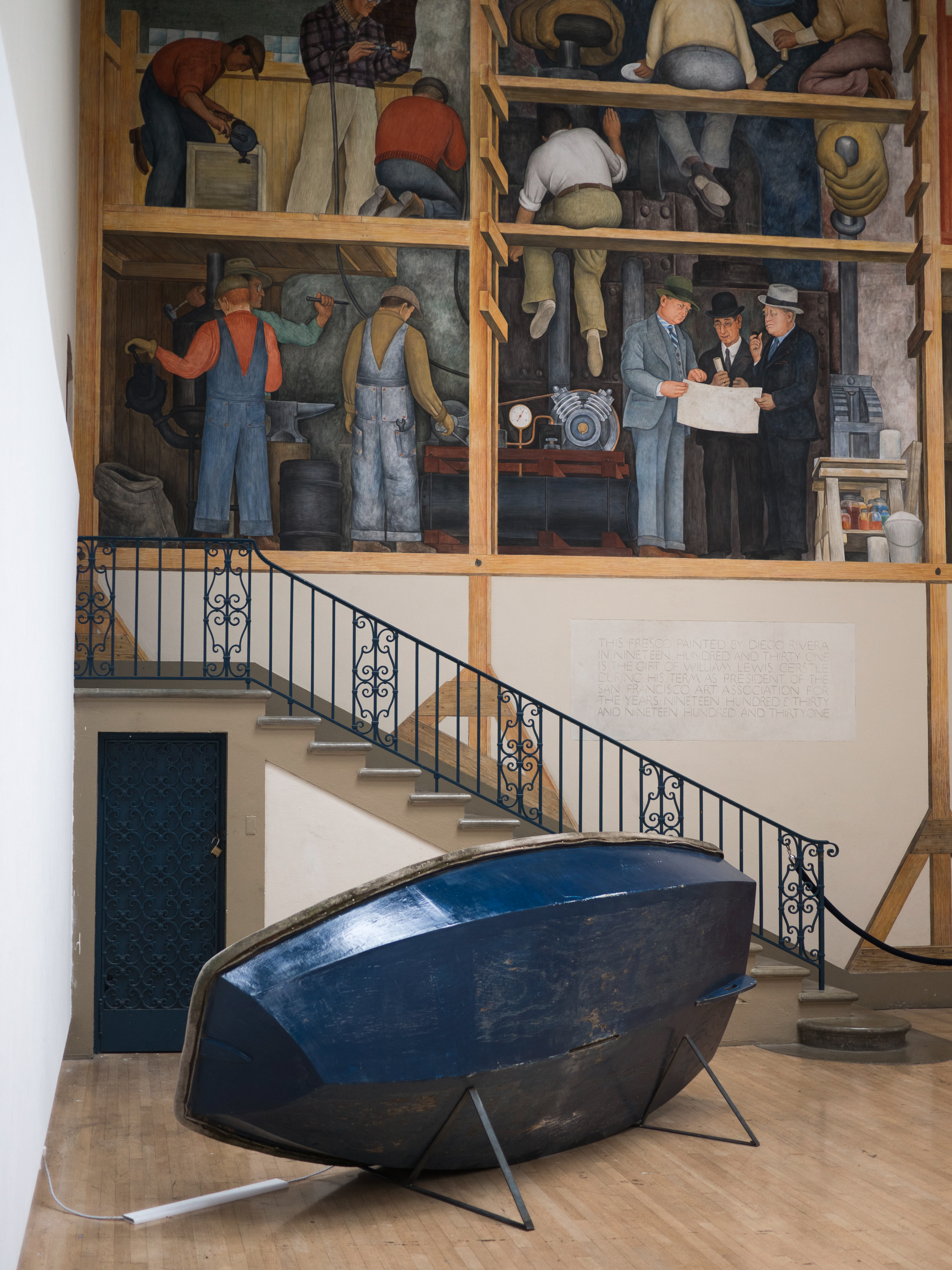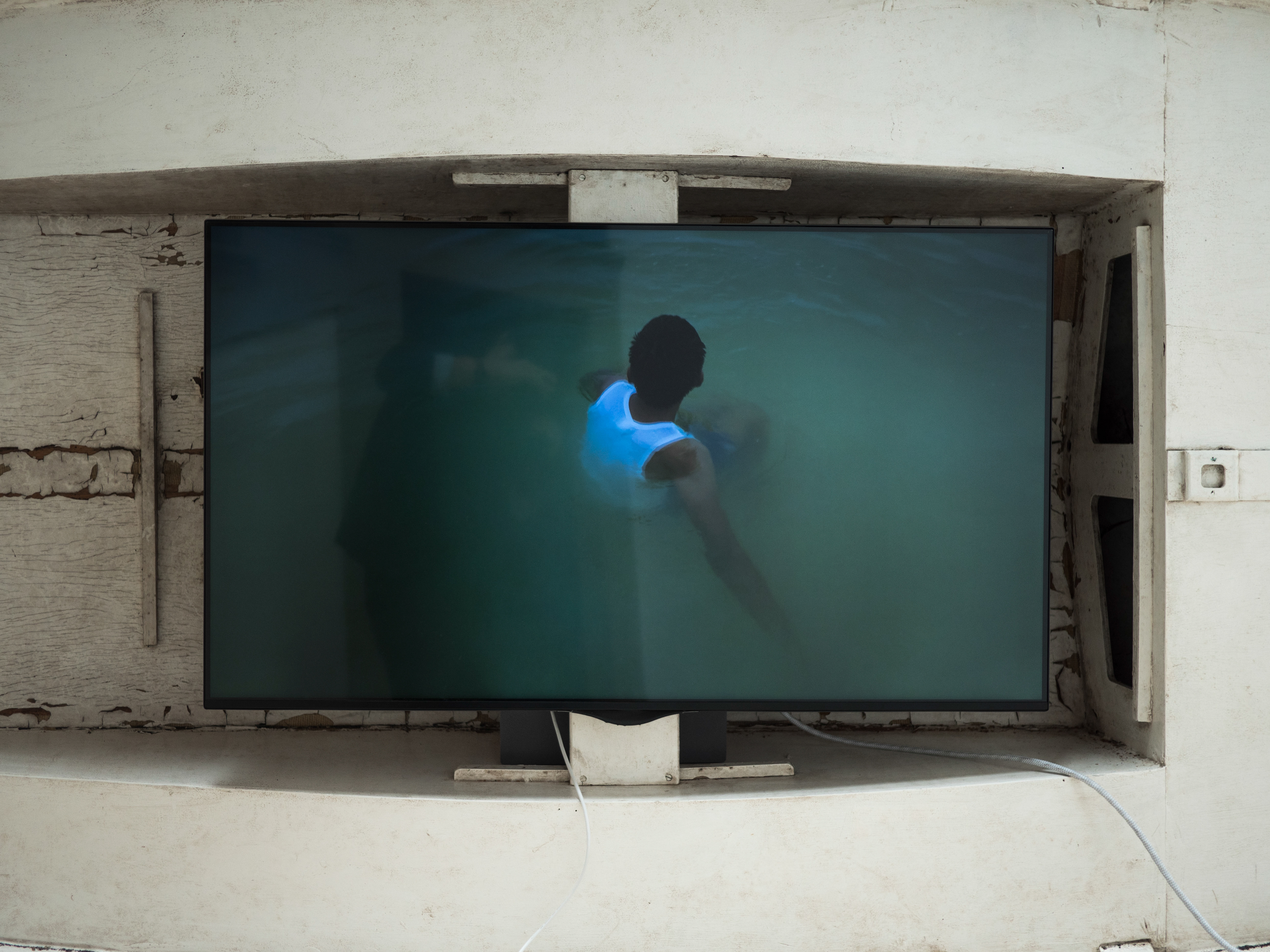 La Marea, 2017-2018
Multiform Documentary, Form IV
Installation: Video, Interactive Sound Bench and Wooden Boat.
"Best in Show"  BFA SHOW 2018 SFAI